Get your share of our amazing pasture-raised free range pork
We offer Quarter Pig Pork Packs, Whole Pigs and a range of different sized Spit Pigs
The Quarter Pig Packs are a great way to get a taste for true free range pork. Once you have the taste, you will be back… actually you may even be back to buy yourself a whole freezer full of pork by ordering one of our whole pigs!
Spit pigs are available at different times of the year. The best way to find out if we can supply a pig for your next event is to send us an enquiry using the relevant enquiry form – we'll get back to you as soon as we can to confirm what we have available for your chosen date.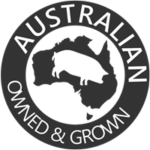 The Quarter Share Pork Pack
We want as many customers as possible to be able to put our quality free range pork on their forks at an affordable price. The best way for us to achieve this is by offering quarter shares in a whole pig. 
​Benefits of buying shares in a whole pig:
The whole pig is sold before leaving the farm, which means no waste
Butchering the pig at a butcher shop in your area not only reduces our processing and transport costs (which means significant savings for you) it also means we're supporting your local butcher!
You get to connect with (and support) a local Aussie farmer
1 Quarter Share Pork Pack = approx 10-12 kg* of fresh Yanjala Free Range Pork
We have two packs for you to choose from:
The 'Everyday Entertainer' pack: ideal for the home cook that loves to entertain family and friends around the dinner table. This share is made up of all your classic pork cuts, including boneless roasting joints, loin steaks and belly strips.
The 'Smoke-n-Grill Master' pack: carefully curated with the outdoor chef in mind. This selection includes low and slow joints, ribs, chops and a belly slab.
* pack weights can vary as we are not producing our pork using intensive methods – our litters are of varying sizes and we don't use chemicals to push them along.
Choose your collection point and order your quarter share
We will send your pig off farm when all shares have been sold (collection dates may change if the pig has not yet been sold)
Once processed, the whole pig is delivered to the butcher to be boned and divided up between share holders
You collect your delicious pork share from the butcher and enjoy!​​